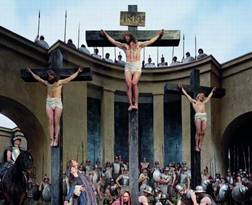 Geo Express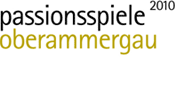 13 Days

Oberammergau, Bavaria, and Swiss Alps

includes Lucerne, Grindelwald, Munich

August 24 – September 5, 2010

Day 1, Aug 24, 2010 Board your overnight transatlantic flight to Germany .

Day 2, Aug 25 – Arrival in Munich , Germany . Meet with your tour director for a magnificent tour of the Alps and the Oberammergau passion play. A modern travel coach takes us to Schwangau. Our hotel for the next two nights will be in the Bavarian Castle district, not far away from well known Neuschwanstein. Time to relax, get over the jet lag, and for a Welcome Dinner.

Day 3, Aug 26 - Neuschwanstein / Schwangau. Today we will visit the castles of Neuschwanstein and Hohenschwangau, both residences of the young "fairy-tale king" Ludwig II. Later in the afternoon we will have some leisure time for a fresh bavarian beer or a cup of ice cream.

Day 4, Aug 27 Oberammergau . This is the day where we enjoy the original Passion Play, held every ten years, and performed by the inhabitants of picturesque Oberammergau . We will have a light lunch before the Passion Play starts in the afternoon. Dinner will be served between the afternoon and evening performances. Spend the night in a typical Bavarian guesthouse.

Day 5, Aug 28 - Augsburg . After a relaxing breakfast we head north to the city of Augsburg . In Luther's time Augsburg was the business center of Germany . Here the Fuggers had the headquarters, and the Lutherans proclaimed their faith with the Augsburg confession. We stroll the city on a sight seeing tour with a local guide.
Day 6, Aug 29 - Lucerne . Join a Sunday worship service in a church in Augsburg .
Passing Lake Constance and the city of Zuerich our travels continue to Lucerne in Switzerland .
Day 7, Aug 30 - Pilatus Mountain / Lucerne . We discover the fascination of Lucerne 's "very own mountain" Pilatus by taking a round-trip on the Pilatus-Bahnen. First we go on a boat from Lucerne to Alpnachstad. A spectacular ride on the world's steepest cog railway takes us up to Pilatus Kulm, where we will have breathtaking panoramic views of the lakes of Central Switzerland and the Alps . On the way down we take a ride on the panorama gondola and cable car to Kriens, from where the train takes us back to Lucerne .

Day 8. Aug 31 - Grindelwald. We see more of the Alps as we continue to Grindelwald. 1'034 metres (3,392 ft.) above sea level, the Eiger-village of Grindelwald lies surrounded by wonderful Alpine scenery. The impressive and justifiably world-famous mountain backdrop of the Wetterhorn, Eiger, Mönch and Jungfrau ensures that Grindelwald is the perfect Alpine holiday destination.
Day 9, Sep 1 - Grindelwald. A leisure day in Grindelwald – time for hiking, excursions with one of the cable cars, or just a good ice cream and a coffee in one of the cafés. (Bus: day off according to EU laws).

Day 10, Sep 2 - Lake Constance. On our way back to Germany we will stop in Vaduz , capital of the small principality of Liechtenstein . Getting to Lake Constance a boat takes us over the lake before we are met again by our bus. Hotel in Lindau / Bregenz area close to the Lake . Enjoy the evening on a walk at the lake.

Day 11, Sep 3 - Erding. After a leisurely morning by Lake Constance we depart for Erding, a pleasant town north of Munich , where we will spend the last two nights of our trip.

Day 12, Sep 4 - Munich / Erding. Day excursion to Munich . On a bus tour with a local guide we will see the most important sights of the Bavarian capital. Time for some shopping in the afternoon, before we meet at world famous Hofbräuhaus for a farewell dinner.

Day 13, Sep 5 - Munich Airport . It's time to say good bye to Germany . Our homebound flights arrive the same day.

Package includes:

· Private motor coach from/to Munich Airport (modern coach with reclining seats, A/C, bathroom, video/DVD)

· Good 3- *** and 4-****- Hotels. In Oberammergau Bavarian Guesthouse or Inn .

· All rooms with shower/ bathroom,

· Breakfast buffets every morning,

· 8 Meals: 2 Dinners in Schwangau (day 2&3), Lunch and Dinner in Oberammergau (day 4), 1 Lunch OR Dinner in Lucerne / Pilatus (day 6 OR 7), Dinners in Grindelwald (day 8&9), Farewell Dinner at Hofbräuhaus in Munich (day 12).

· Oberammergau Passion Play: ticket for good seats (Cat. 2), lunch, dinner, Program book, admission Oberammergau museum

· Tours with local guides in Augsburg and Munich ,

· Boat tour Lake Constance, Lindau - Rorschach,

· Pilatus excursion: Boat Lucerne- Alpnachstadt, cog railway - Alpnachstadt to Pilatus Kulm, gondola/ cable car - Pilatus Kulm to Kriens, train to Lucerne

· Tours Neuschwanstein and Hohenschwangau Castles

· All local and federal taxes included

· Air fare not included

For more information contact:

GeoExpress

PO Box 22252, Sacramento , CA 95822 USA

1 916 421-3561 or 1 888 610-7245

Email: CLICK HERE

CST 2062674-40